Stepping outside the culinary comfort zones of Adelaide, Sydney and Melbourne, visitors are often surprised by the tantalising variety and exceptional quality of the dining experiences on offer in the Northern Territory (NT). From gathering ingredients with Traditional Owners 'on country', to the sensory excitement of flavoursome local ingredients, to carefully curated tasting plates presented by Aboriginal chefs – there are countless ways to weave the taste of the Territory into an event.
The Northern Territory boast an extensive list of business events-friendly restaurants featuring local products and Indigenous food experiences, along with a great selection of delicious traditional Australian dishes, modern cuisine and international influences.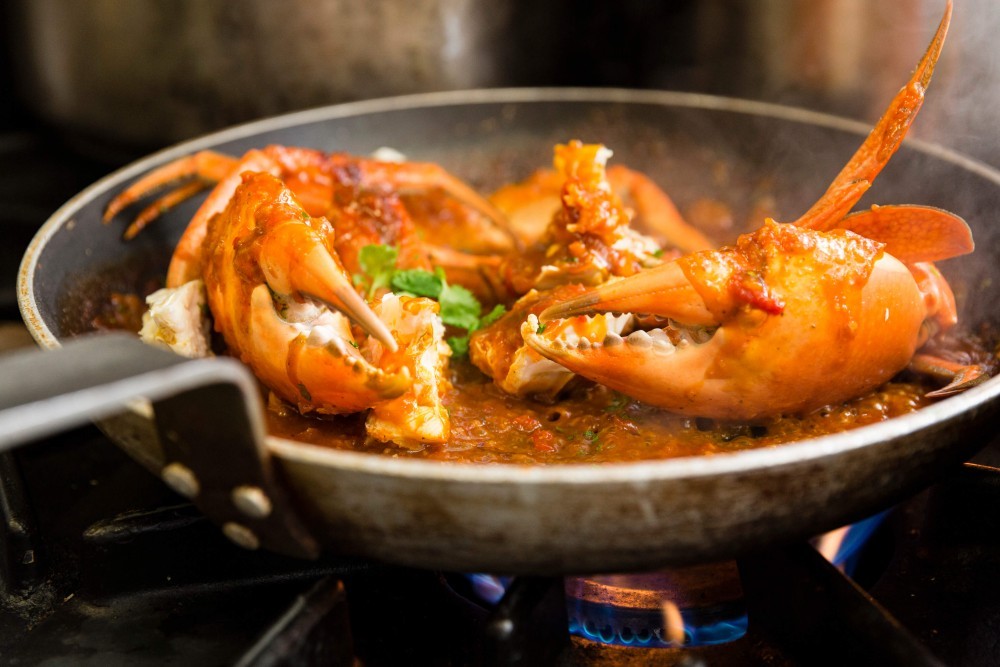 Award winning venues showcasing bush foods
At the heart of our culinary success is our people, and their passion for providing delicious food – award winning chefs, inspiring training providers, Indigenous bush-food harvesters, farmers and fishermen.
Developed in cooperation with local Larrakia people, the Darwin Convention Centre's Seven Seasons experience is a dining concept inspired by the Gulumoerrgin Seasons. Unlike European calendars which follow a four-season cycle, Traditional Owners from Darwin divide the year into seven seasons, each one bringing distinct changes to the natural surroundings. Using immersive audio-visuals, the Seven Seasons experience takes delegates on a culinary journey through this changing landscape, experiencing the sights, sounds and flavours that define each season.
Wharf One Food and Wine has developed an innovative tasting menu specialising in wood-grill cooking using locally sourced, seasonal produce. A popular choice on their event menu is their house-made, fresh campanelle pasta served with sautéed prawns, local barramundi, tomato and garlic. Likewise, their lemon-myrtle-mango bombe alaska is another delightful dish with a bushfood twist.
Pee Wee's at the Point, is a stunning waterfront venue serving up authentic Top End cuisine using a variety of local ingredients. They source banana leaves, citrus and other tropical fruits from a local farm at Bees Creek; freshly caught barramundi and salmon from a father-son team of local fishermen; and wild-harvested Kulbanyi tea (for their signature cocktail) from Seven Emu Station, an Aboriginal owned, organic cattle property near Borroloola.
Capturing the spirit of fine dining in Central Australia, Tali Wiru meaning 'beautiful dune' in local Anangu language, is an open-air restaurant with magnificent views of Uluru and the distant domes of Kata Tjuta. The exclusive four-course table d'hote menu offers pressed wallaby or beetroot and Illawarra plum mousse as an entrée, while main course gives you the options of Wagyu beef fillet or pan-roasted toothfish. Dessert is a sweet choice of either rosella and lychee petit gateaux or textures of chocolate with Davidson plum, quandong, lemon myrtle and hot chocolate sauce.
Phat Mango is all about celebrating native ingredients and Australian flavours. This venue offers a delicious range of locally inspired meals, including 78° Gin cured spanish mackerel, peri peri fish wings (using NT reef fish), smoked Humpty Doo barramundi bruschetta, and kangaroo tail osso bucco.
Also at Ayres Rock Resort, the iconic award-winning outback dining experience, Sounds of Silence has a place in the Australian Tourism Hall of Fame and it is easy to see why. A bush tucker inspired buffet showcases ingredients like crocodile, kangaroo, barramundi, and for dessert, quandong apple crumble and desert lime and macadamia cheesecake.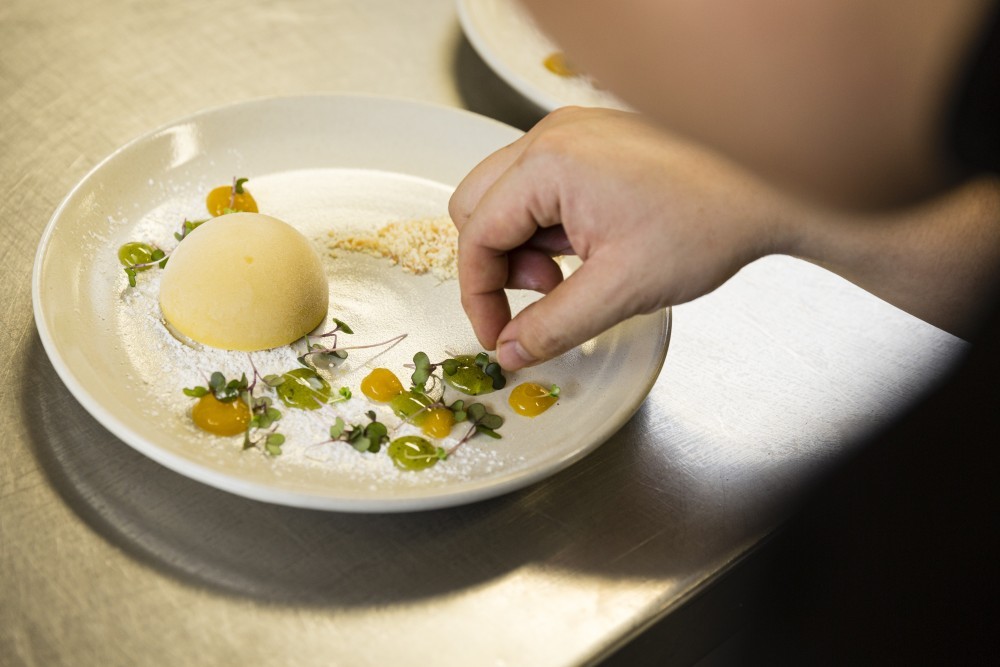 On-ground support to help make your event a reality
From a culinary perspective, the NT is different in every sense for business events. Local gastronomy can provide delegates with an experience to learn about the cultural aspects of a place. The attraction of gastronomy is its ability to allow delegates to experience and enjoy regional flavours, as culinary dishes and rituals have become essential elements of a program.
Northern Territory Business Events (NTBE) staff have extensive networks of with local chefs and suppliers and have a wealth of experience to share and assist with crafting  inspiring business events. 
For more information on how to incorporate bush foods and Indigenous culture into your event, contact NTBE and start planning your event