Discover Darwin's hidden luxury gems
Where connection and freedom await 
The world of business events faces new challenges in the wake of the COVID-19 crisis, making reinvention necessary. Incentive event planners have merged the worlds of leisure and business, leading to a new dimension where open-air, nature-based experiences are preferred, over congested urban settings. It is now increasingly common to see incentive programs that feature a more sustainable approach and seek to generate positive impacts beyond the traditional economic ones, including social engagement at a community level and preserving the environment. Yet here in the Northern Territory (NT), long before sustainable tourism became a thing, we have led the way in low-impact tourism, showcasing our wide open spaces and our cultural heritage in sustainable and healthy ways. 
"Now, I realise I had such a limited understanding of what we could offer our Incentive Clients in the NT, but the Top End Incentive Famil burst that wide open. Prior to COVID our programs were primarily International and there is this preconceived notion that the product in Australia can't hold the same level of excitement or intrigue, but that is just not true." - Sarah Jane Padget, Event Manager at Directions Conference & Incentive Management
Our award-winning tourism industry has developed a range of products, services and experiences that embody this approach. With some of the country's most untouched wilderness right on our doorstep and with 65,000 years of Indigenous culture echoing across the land, the experiences we offer are beyond compare, making Darwin and the surrounding Top End region the perfect launch pad for a profound incentive experience.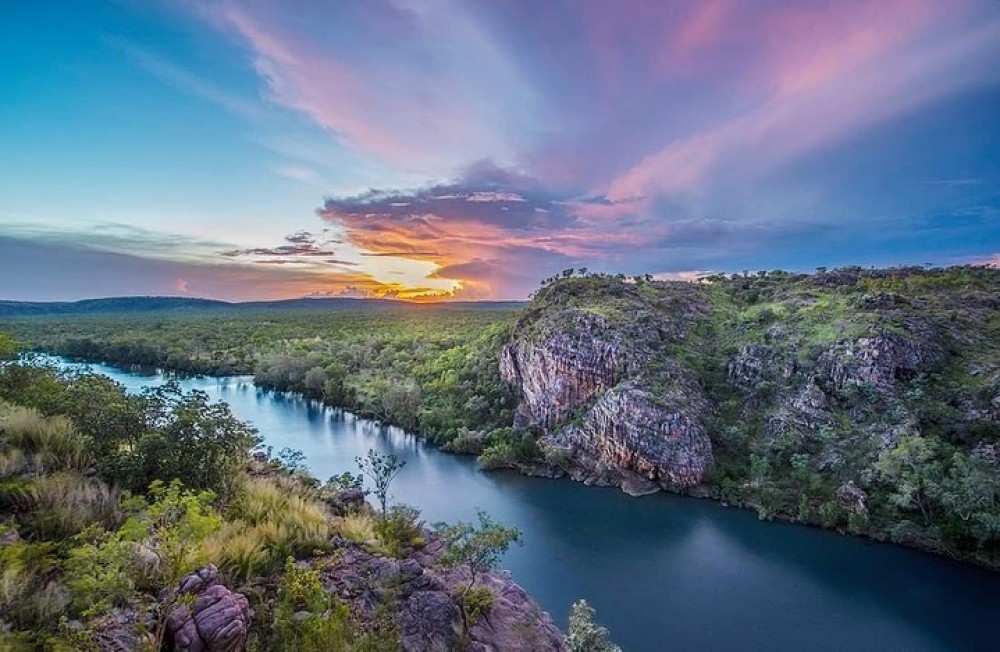 Our people are what make this place so special
At the core of every Top End incentive program are our people. Warm, genuine souls who have been shaped by the seasons and the land around them. Learn what motivates and inspires them as they share their personal experiences of life in the Northern Territory. Open your mind up to new perspectives as you immerse yourself in their stories of resilience, innovation and adventure. Share in their enthusiasm and be motivated to achieve great things.
With unforgettable incentive itineraries like these, you can't help but feel empowered:
Celebrate our rich pastoral heritage at the Katherine Outback Experience. Witness the magic of an experienced stockman quietly and confidently leading working dog and horse-whispering demonstrations. Ground yourself in the simple pleasures of a horseback ride at sunset followed by bush yarns and guitar songs around the campfire.
 Strap yourself in for exhilaration at Matt Wright's Safari Camp aboard a helicopter or airboat ride over floodplains rich with native wildlife. Explore secluded rainforest habitats with local guides and get up close and personal with a handful of rescued crocodiles. You'll be overflowing with adventure- and excitement-filled memories after this unique Northern Territory experience.
 Step back in time and immerse yourself in Darwin's colourful past as you join local historians for an evening of intrigue and wonder. Listen to stories of resourcefulness and creativity, of myth and legend, as you visit iconic sites like the old Fanny Bay Gaol, Browns Mart Theatre, and secret WWII oil storage tunnels. Enjoy a superb dining experience along the way featuring local flavours like paperbark smoked barramundi and a dessert of white chocolate, mango and lemon curd with green-ant amber. 
"This trip blew my mind! As an incentive destination I would highly recommend it, there is so much to do and a lot of local characters that will leave your groups with a lasting impression." - Jessica Ireland, Operations Manager at The Incentive Lab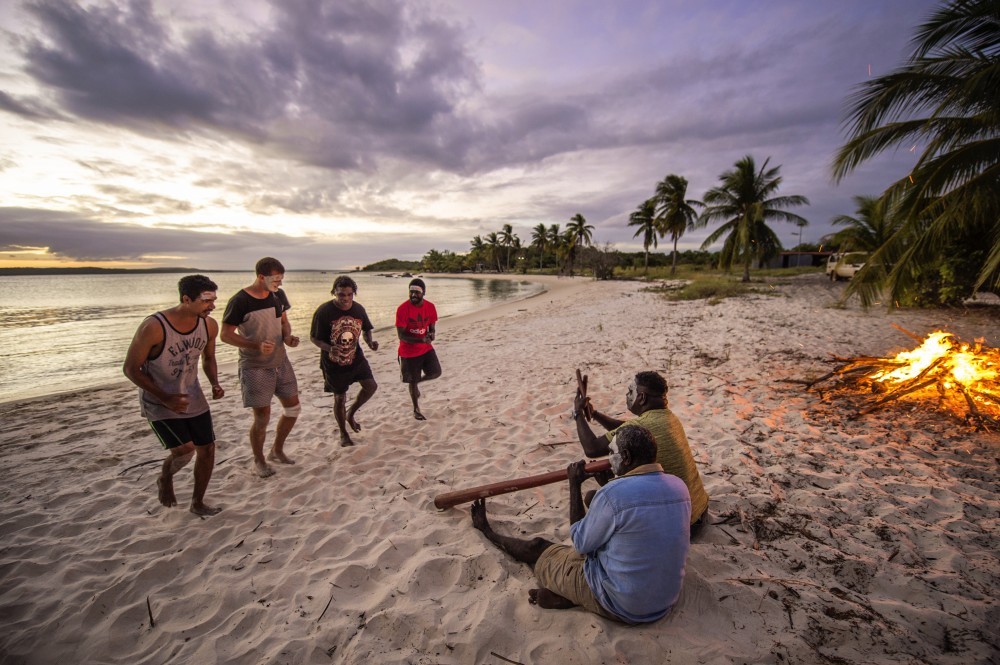 Break free from everyday life
Sometimes it's not until we step outside our comfort zone that we truly feel free. Freedom to express ourselves away from the confines of the office and free from judgement. That's what makes Darwin and the Top End such an inviting destination for incentive groups.
Embrace newly found freedom with these opportunities:
Discover the vast expanse of the Top End's wilderness aboard a Chartair scenic flight over the World Heritage listed Kakadu National Park and Arnhem Land. Witness the magnitude and timeless nature of majestic waterfalls and soaring escarpment country. Be moved by the rugged beauty of the natural environment that stretches towards the horizon.
Fresh coastal breezes will soothe your soul as you sail across Darwin harbour's stunning turquoise waters to the secluded Little Micah Beach. Connect with colleagues in a relaxed beach setting over refreshing drinks and delicious grazing platters of mouth-watering fresh local produce.
"As soon as we touched down in the sunshine, then as the trip continued, it was more than I ever expected! Travelling to Katherine, Arnhem Land, the Tiwi Islands, everything was picture perfect. There was so much do and see that I'd never thought about before." - Joanie Leveque, Account Manager at Destination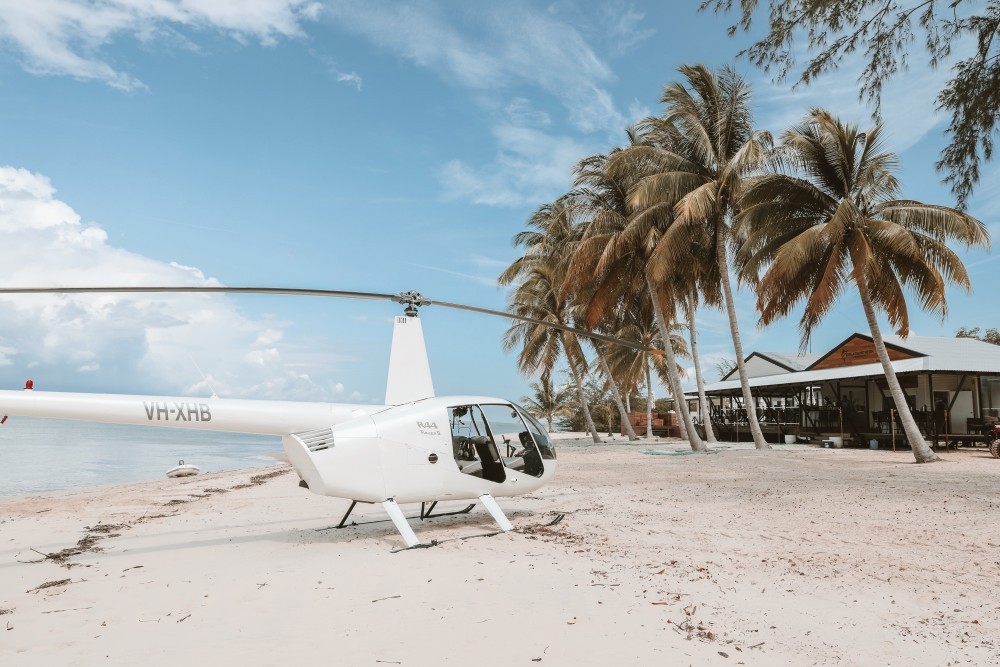 Replenish the soul spending time on country
Grounding yourself in the present moment is effortless in the NT. Notice your breath slow down to align with the calming, rhythmic motion of waves lapping the tranquil beaches of the Tiwi Islands. Experience the sensation of time standing still as you gaze in wonder at ancient Aboriginal rock art in Arnhem Land. When you immerse yourself in the Northern Territory, you can't help but feel a connection with country here.
Every inch of this wide open landscape, every hidden waterhole, every rocky outcrop, tells a story. Stories that have been passed down through generations of Northern Territorians through art and song. Take a moment to absorb their stories and you too will feel a deeper connection with this place:
Journey to Mt Borradaile and Davidson's Arnhemland Safari to experience breath-taking escarpment country and wetlands teeming with wildlife. Discover the stories behind ancient rock art sites or take in a spectacular sunset aboard a relaxing billabong cruise. When spending the night in one of the deluxe bush cabins, be astounded by the dazzling night sky in this secluded part of the NT.
For the ultimate in cultural immersion, spend a day exploring the Tiwi Islands. The vibrant art centre is buzzing with creativity with local artists producing intricate wood carvings and bark paintings. Walk in the footsteps of Indigenous guides as they share their in-depth knowledge of local bush foods, medicines and gathering practices.
Travel to Katherine to explore Nitmiluk Gorge. Take in the wonder of this iconic destination aboard a scenic cruise along the gorge. Understand the cultural significance of this place as a local guide introduces you to the Jawoyn people and their ancient connection with the surrounding landscape.
"There were many highlights of the trip, but I think the one that stands out most for me was the experience of seeing Aboriginal rock art that is many thousands of years old."  - Anne Gray, Senior Account Manager at Impact Events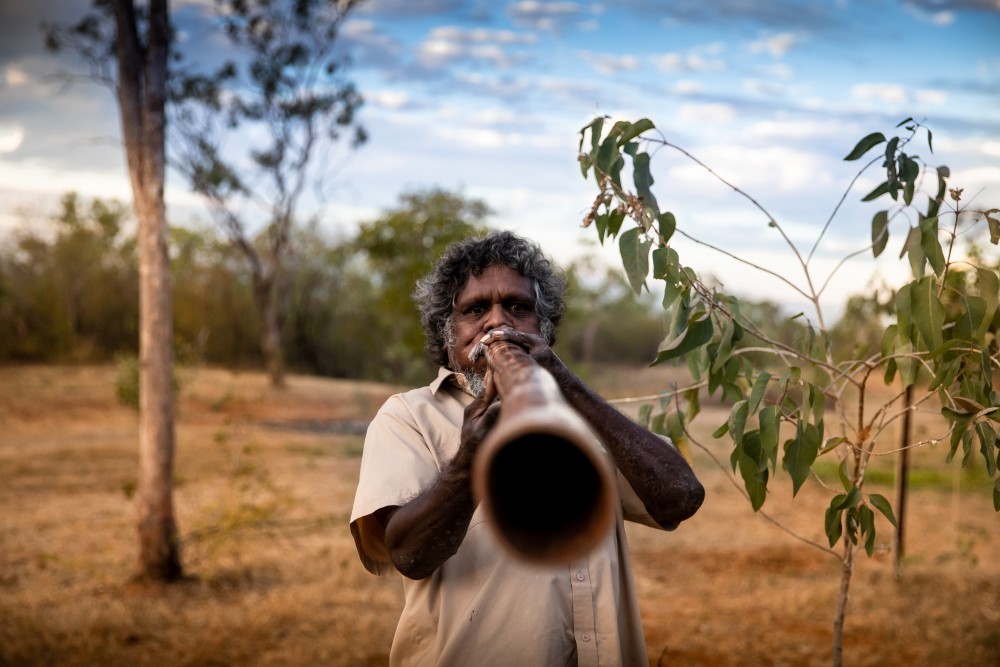 There's nowhere else you need to be right now
When searching for an enriching and immersive destination where anything seems possible, it's hard to go past the Top End of the NT for incentives. This vast and diverse landscape fosters a sense of freedom unlike anywhere else. No matter how long you stay, this is a place where you form deep and long-lasting connections. Where you can disconnect from the rigours of everyday life and reconnect with what truly matters.
"The Top End is unlike any other destination and often a place our guests have not visited before (which is difficult to achieve for very well-travelled groups) and provides something that is out of the ordinary and unlike any other experiences on offer in Australia." - Sarah Jane Padget, Event Manager at Directions Conference & Incentive Management
For support to plan your Top End incentive program, connect with the team at NT Business Events.