Three 'must-haves' for a successful business event 
There are so many elements to consider when planning a conference or business event. Accommodation, event facilities, logistics … the list goes on. However, it's important not to lose sight of the big picture, the intangible and emotion-driven factors that delegates desire most.
Quality content and inspiring presenters
Delegates want to learn from experts in their field, so when planning a conference, a solid line-up of experts presenting quality content is key. Delegates are eager to invest their time and money to attend when they know they'll gain valuable knowledge from presenters who are leading the way in their industry.
The Northern Territory is flourishing with individuals and organisations who've overcome adversity to achieve great success in their field of expertise. Resilient and inspiring are at the forefront of innovation in industries such as:
Agribusiness – agriculture, aquaculture, pastoral, horticulture and related bio-security research and development.
Land Management – desert knowledge, weed management, water and waste management.
Mining, minerals, oil and gas.
Renewable energies – solar.
Education – Indigenous, distance education and international.
Defence and defence related industries.
Tourism and related industries.
Creative industries – the arts, culture, media, entertainment, architecture and information technology including creative software.
Health – Indigenous health, tropical diseases, critical care, emergency management and trauma response.
An example of Territory ingenuity is the remote dialysis program developed by Purple House to reduce the impact of kidney disease on Indigenous communities, which means Central Australia has gone from having the worst to the best survival rates for renal dialysis in Australia.
The good news for event planners is that many of these organisations and innovators are eager to share their knowledge with others. Conferences held in the Territory showcase local expertise through presentations delivered by NT-based speakers and technical tours of locations which showcase NT fields of excellence. Conference delegates also gain useful insights into the NT's unique proposition as a place for industry and business, as well as enjoying cultural interaction and the relaxed, informal NT lifestyle. Plus, the intimate setting ensures greater interaction between presenters and attendees.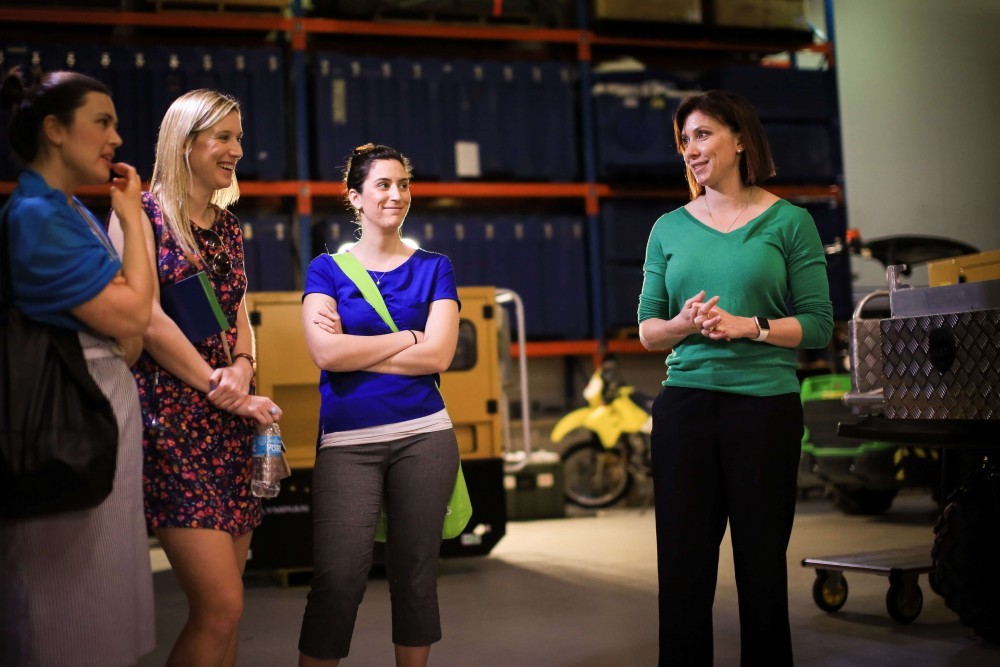 A desirable destination with immersive experiences
With quality content covered, the next 'must-have' for a successful conference is a destination that delegates will love. And while accessibility, venue facilities and accommodation choices are critical to the success of an event, what delegates really want are meaningful activities and experiences they can reflect on long after they've returned home. 
The Northern Territory's strengths are its unique blend of natural and cultural experiences – a varying and remarkable landscape, made all the more vibrant by its people and their way of life. The NT's ancient culture and spectacular festivals such as Central Australia's Parrtjima, a Festival in Light, are brilliant platforms to enhance business events and extend the experience for delegates.
The NT's diverse and spectacular landscapes, world class venues and uniquely Territorian experiences leave delegates feeling invigorated and inspired. It provides the space and solitude they need to connect with the land … and disconnect from the rest of the world. It also offers adventure and wilderness encounters that thrill and stimulate the senses. Culturally, the Northern Territory is an enthralling mix of:
The Territory's places and its people are what make it so unique. With an abundance of world-class venues and life changing experiences, it's a dream destination for delegates. The NT possesses a raw beauty that resonates with visitors, with one delegate saying, "There's no Instagram filter for that".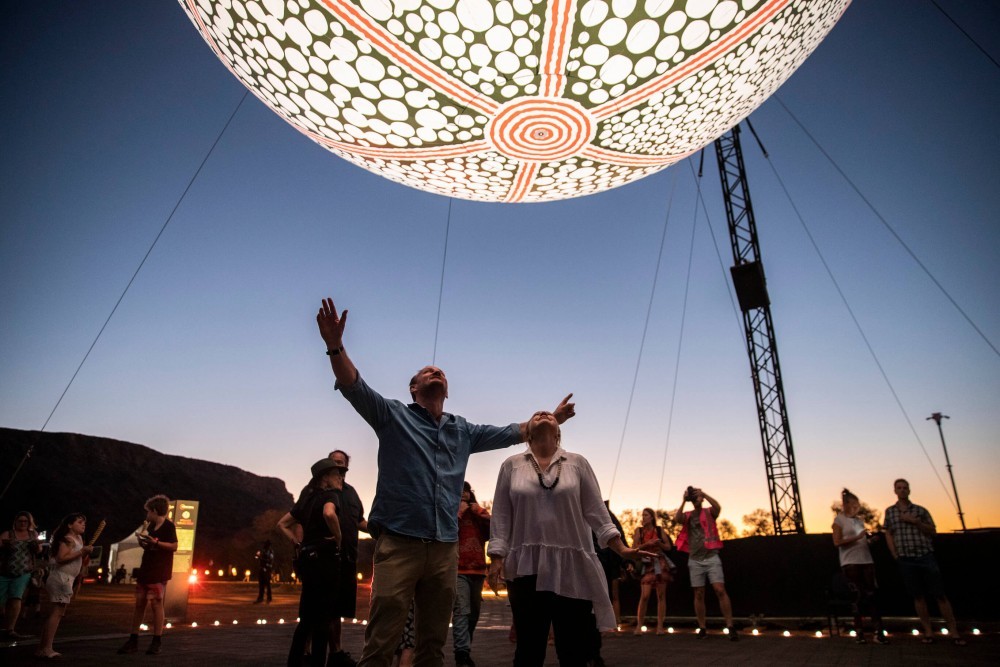 Opportunities to connect and network on a deeper level
The difference between a mediocre and a meaningful conference is the quality of the relationships formed in and around the event. Opportunities to network with peers and mentors are essential, and often leave the longest lasting legacy for participants.
Conferences and incentives in the NT are inspiring and immersive making developing connections, new perspectives, and rich communal exchange effortless. It is a destination where attendees can disconnect from their 'always on' lifestyle and reconnect with colleagues and networks on a much deeper level.
 
Compared with other destinations, the NT has a laid back and welcoming atmosphere which relaxes delegates and fosters conversation. As one event organiser explains, "In a lot of conferences, it's quite hard and fast. There might be a networking event on the first day and people may or may not come, and then it's a bit disjointed for the next few days and you might not see the same person again. But in Darwin, it was the perfect-sized venue, people bumped into each other again and again, and there wasn't a lot of distractions, which meant people built those relationships and went away with something more meaningful than a business card". Reference: https://www.darwinconvention.com.au/record-delegate-numbers-for-darwin.html
 
Events held in the NT leave a lasting impression on delegates. With world-class facilities and a range of uniquely Territorian experiences, delegates can strike the perfect balance between work and play. The space, freedom and slower pace that delegates find in the Territory make it an ideal place for creative thinking, collaboration and lasting connections.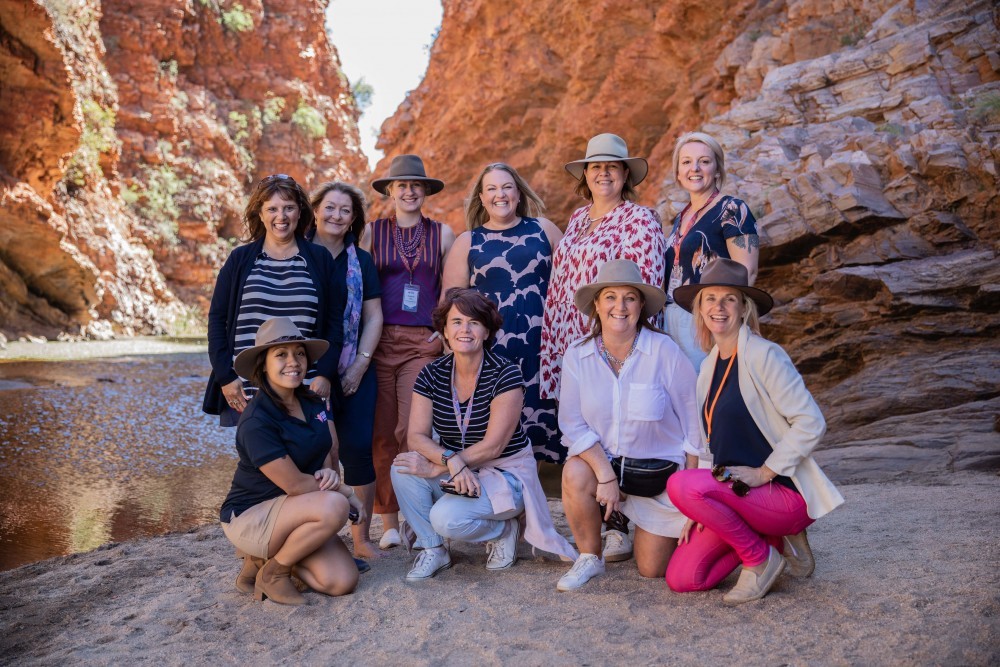 The NT is an obvious choice for delegates and organisers alike
From a delegate's perspective (and for event organisers too) the Northern Territory ticks all the boxes, logistically and holistically. Its diverse locations, pristine wilderness and iconic landscapes are enriched by culture and traditions dating back 65,000 years. It offers all the conveniences and technology of the modern world while immersing delegates in natural and cultural experiences that are available nowhere else. Its people are resilient and ingenuitive, yet eager to share their knowledge and experience. It's a place conference delegates long to visit and one worth considering for your next event.
If you are planning a conference or event in the Northern Territory, be sure to connect with the NT Business Events for advice and support.